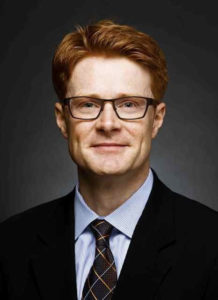 I've always been intrigued by the influence of the spaces we occupy. They have a powerful effect on who we are, how we act, how we function and how we feel.
This interest led me to study urban planning in school, followed by a short-lived career as a planner in the real estate development industry. But ultimately, I found land use policy and the development process too abstract – I wanted to interact directly with the people occupying these spaces.
For the past 10 years, I have been representing commercial tenants in the office leasing process.
As a tenant representative, I learn about my client's vision for their organization, understand their goals, define their requirements and essentially help them create a space that directly impacts them and their team.
There's never a dull moment. Week after week, I get to collaborate with inspiring people, and my day-to-day work is entirely fulfilling.
Away from the world of commercial real estate, you will usually find me spending time with my wife, two daughters and canine companion – or else you'll catch me outdoors in a boat, on skis, riding a bike or pounding the pavement in running shoes.
For more about my background, my services and what my clients have to say, please head over to my LinkedIn profile.