How Much Should I Budget for Office Renovations?
---
'How much should I budget for office renovations?'
It's a pretty common question. After all, you need a budget for your business plan, to help focus your search for space or to compare different leasing options. Unfortunately, many variables can influence the cost of renovations (aka 'leasehold improvements' in commercial leasing lingo).
Consider the following:
How big is the space?  Economies of scale can influence pricing.
What type of building is the space in? Office, retail, industrial?
Will the space office be open-concept or will it be wall intensive with many individual offices?
Does the space have improvements that you can reuse like existing walls, HVAC (heating, ventilating, air conditioning), plumbing, and electrical distribution?
Do you have special requirements like a lab, infrastructure for medical equipment, high-density filing, or secure storage?
Are you required to use unionized construction labour at the building?
What quality of finishes do you want?
The list of variables can go on and on because no building, space, or tenant are the same.
For example, in the last eighteen months, I have seen leasehold improvement costs range from a low of $10.00 per sq. ft. to a high of $130.00 per sq. ft.
All that being said, you have to start the budgeting process somewhere – so you may find it helpful to learn what I have seen from recent leasing assignments.
In the table below I have classified leasehold improvements as 'Building Standard', 'Upgraded', and 'Premium' based on the level of finishes used in the construction of the space.
I have provided a budget range for each classification assuming a complete re-build, for an average size Ottawa tenant (3,000 to 5,000 sq. ft.), with a mixed layout of open concept area and closed offices.
Building Standard vs Upgraded vs Premium Finishes
| | | | |
| --- | --- | --- | --- |
| | Building Standard | Upgraded | Premium |
| Partitions | Drywall, little glass | Mostly drywall, some glass, feature wall at reception | Glass walls, some drywall, wood panels, architectural features/materials |
| Doors | Plastic laminate or Painted wood | Painted or wood veneer | Stained wood or glass |
| Door frames | Aluminum with plastic laminate trim, painted steel, painted wood | Painted wood, aluminum frame and trim | Aluminum frame and trim, stained wood to match doors, frameless glass |
| Flooring | Broadloom carpet, basic laminate tile | Carpet tile, luxury vinyl tile | Ceramic tile, slate, marble, carpet tile |
| Ceiling treatment | Suspended ceiling with standard tiles | Suspended ceiling with modern tiles and/or exposed ceiling | Premium suspended ceiling, suspended panels, exposed ceiling, drywall |
| Lighting | Standard florescent, standard pot lights | LED, pot lights, fixtures | LED, pot lights, architectural fixtures |
| Budget per sq. ft. | $30.00 - $50.00 | $50.00 - $70.00 | $70.00 - $100.00 + |
In addition to the quick overview in the table above, I've also included images of what I consider 'Building Standard', 'Upgraded', and 'Premium' leasehold improvements.
'Building Standard' Finishes
$30.00 to $50.00 per sq. ft.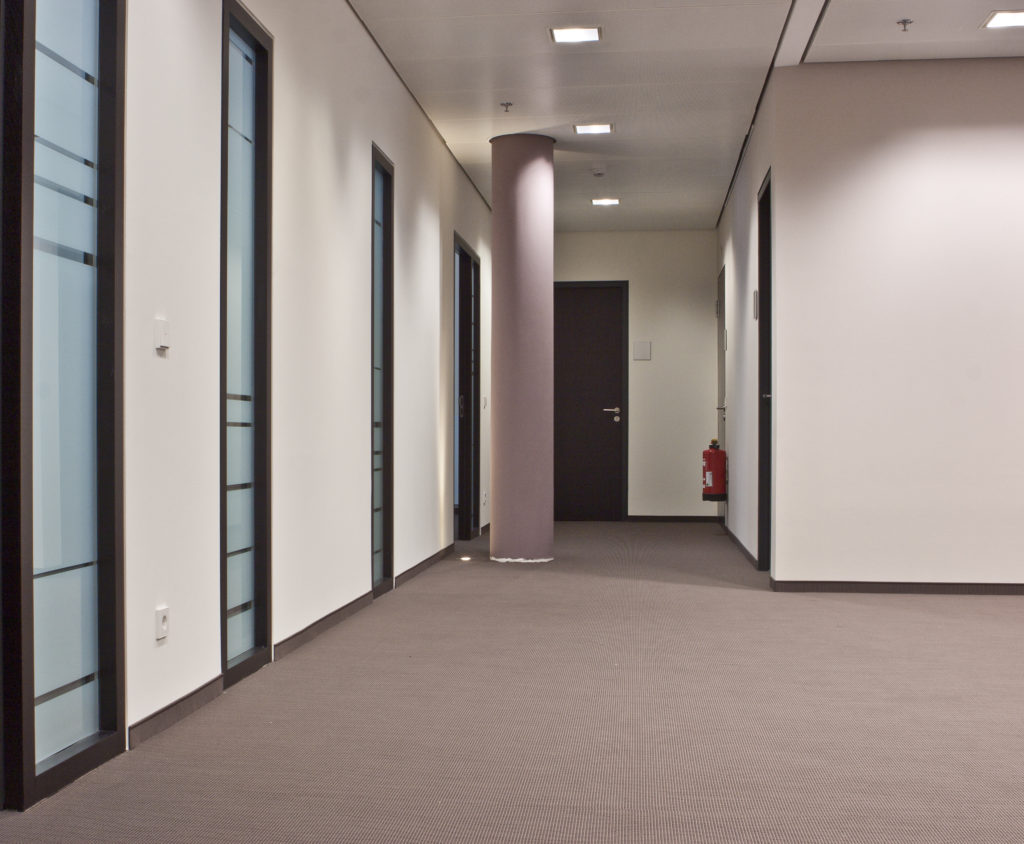 'Upgraded' Finishes
$50.00 to $70.00 per sq. ft.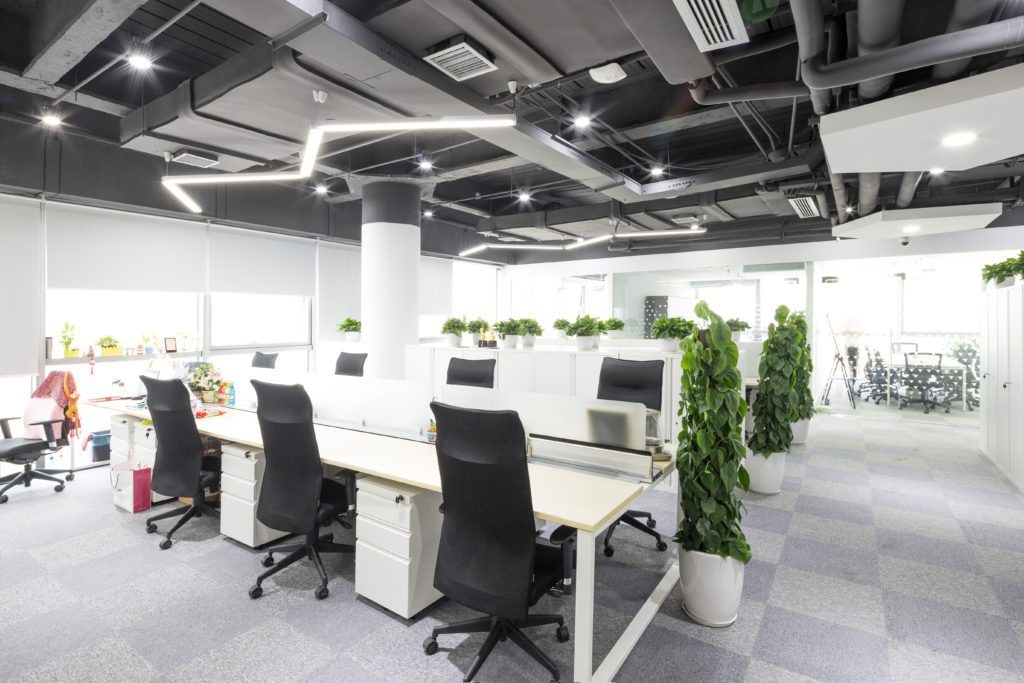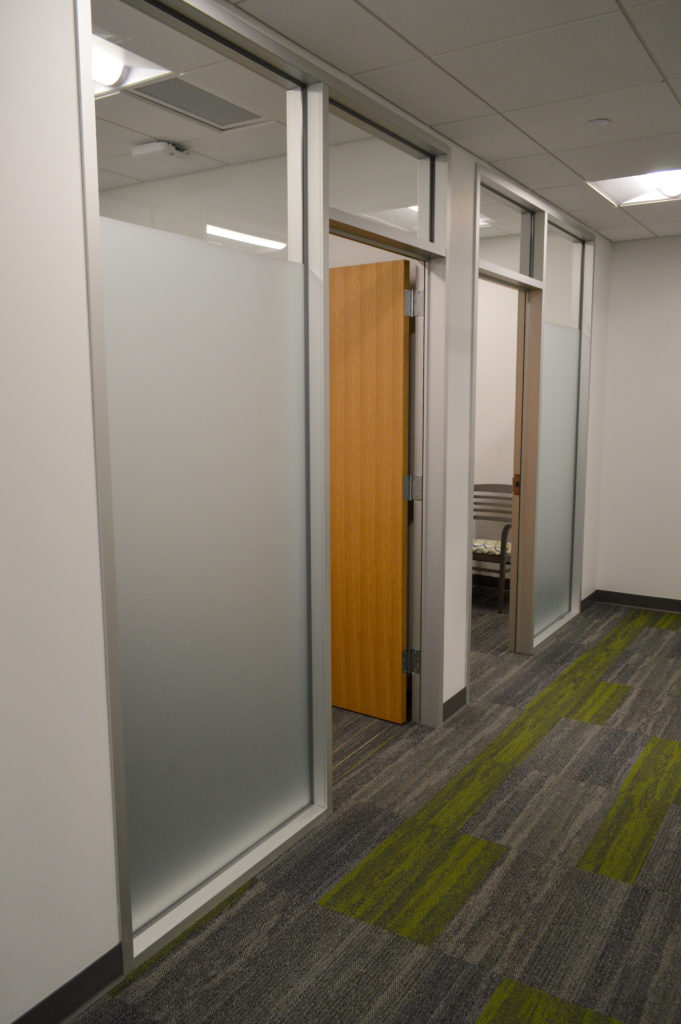 'Premium' Finishes
$70.00 to $100.00 + per sq. ft.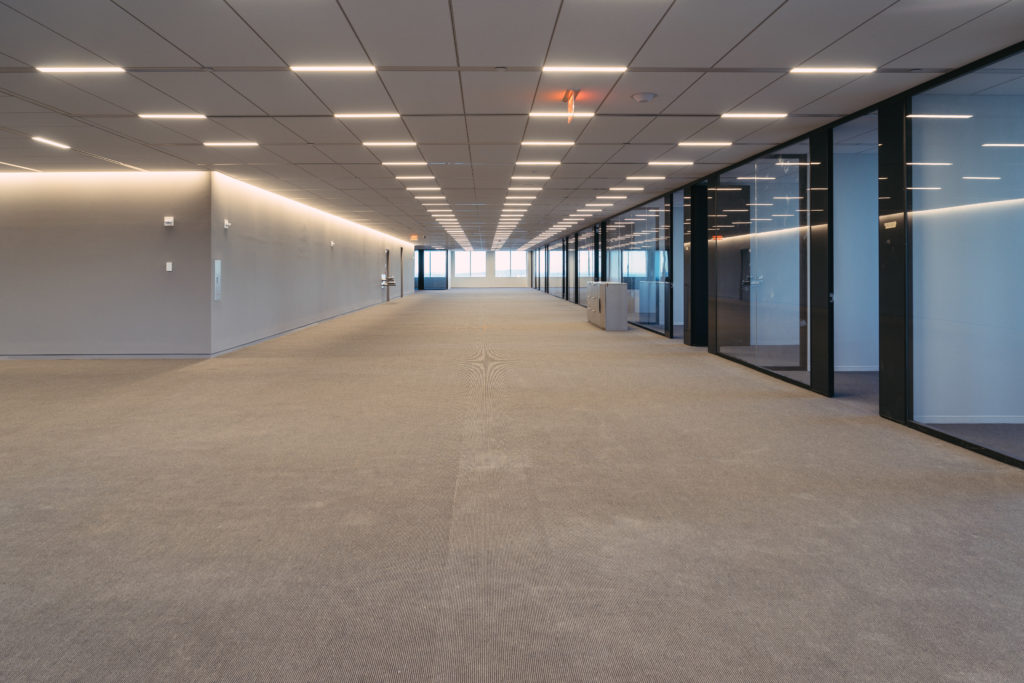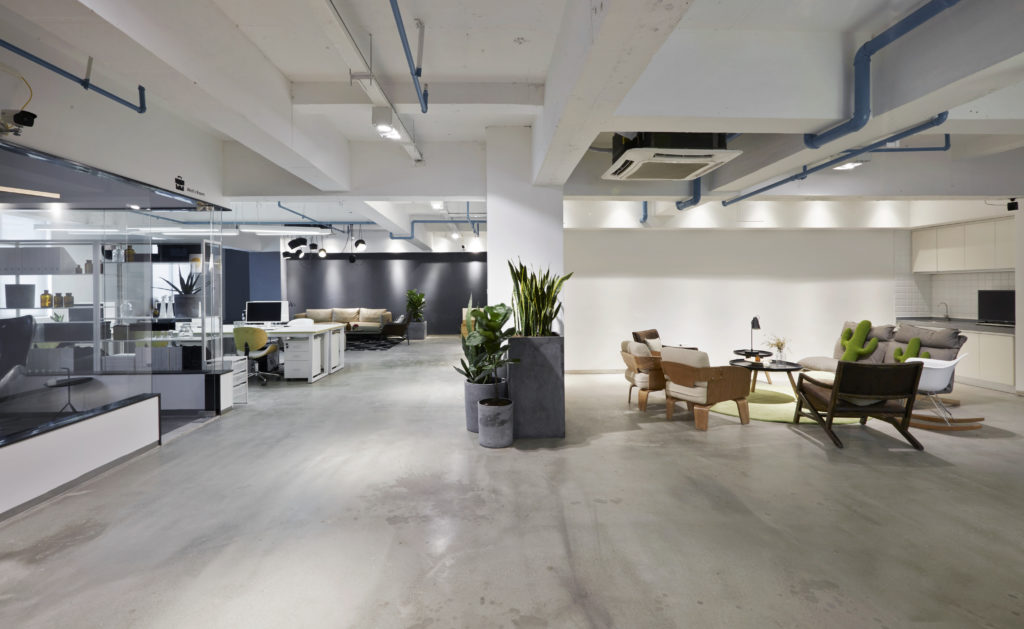 Hopefully, this general overview will provide you with a good starting point for a leasehold improvement budget. For more detailed questions send me an email at jeff.daniels@royallepagecommercial.com.