Three Common Misconceptions About Fair Market Rent
---
It's no surprise that every commercial tenant wants to pay Fair Market Rent for their space. It seems like a straight-forward request, after all.
However, what many people fail to appreciate is just how many variables can influence lease rates. Moreover, many fail to see just how quickly these variables can change over a short period. This lack of understanding can be problematic when comparing leasing options, or when evaluating the financial terms of a lease renewal proposal.
There are usually three main misconceptions that have seeped into the commercial renters' psyche. To demonstrate these misunderstandings, consider the following hypothetical scenario:
There's a multi-tenant office building in Ottawa – we'll call it 111 ½ Bank Street and the tenants are:
Tenant A – 5,000 sq. ft. national association whose lease expires in 11 months. CEO is Murray.
Tenant B – 5,000 sq. ft. local accounting firm whose lease expires in 30 months. Managing Partner is Maclaren.
Prospective Tenant – 3,500 sq. ft. tech company, requiring occupancy in eight months. CEO is Cooper.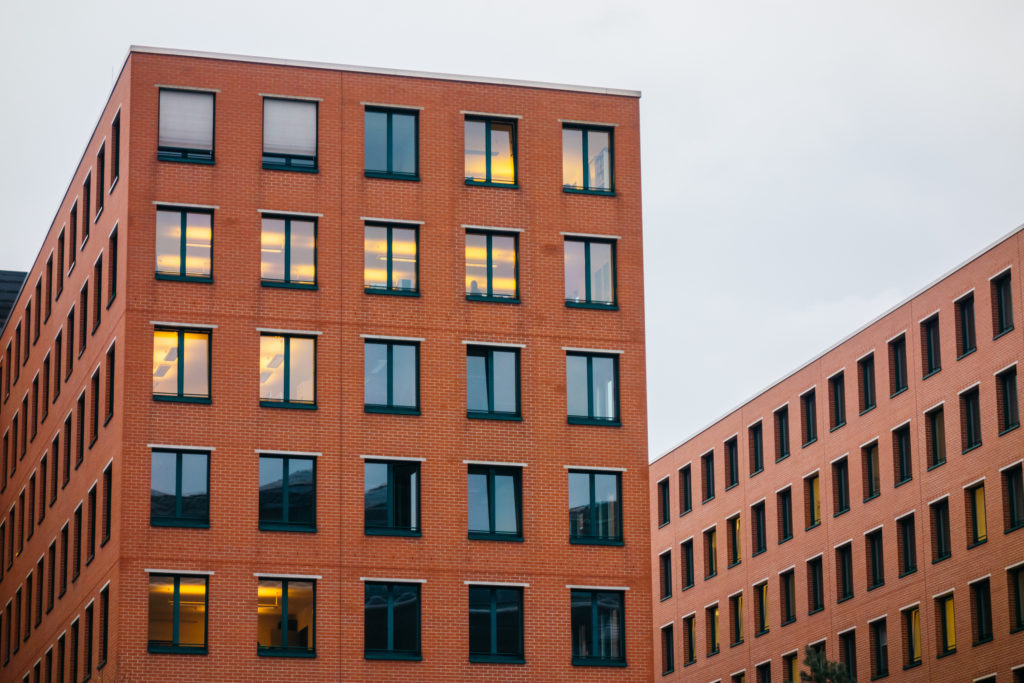 Misconception # 1 – Fair Market Rent is the same as Posted Rent
So, there is a single 3,500 sq. ft. vacancy at 111 ½ Bank Street that is being marketed by the landlord and their broker for a Net Rent of $18.00 per sq. ft. Cooper needs space for his tech company and comes across the listing on MLS (or Spacelist, LoopNet, etc.).
Seeing the listing, Cooper goes directly to the broker's site. He calls the broker and learns that the landlord is offering a $10.00 per sq. ft. leasehold improvement allowance when a tenant pays a Net Rent of $18.00 per sq. ft. (leasehold improvement allowance = $10.00 per sq. ft. x 3,500 sq. ft. or $35,000).
Based on Cooper's online research, and the quarterly market report that he receives from another brokerage, he figures that $16.00 Net with the $10.00 per sq. ft. allowance would be a pretty good deal.
But is this Fair Market Rent?
It's difficult to say if $16.00 Net is Fair Market Rent because Cooper has been comparing 111 ½ Bank Street to the 'Posted Rent' featured in marketing materials, brokerage reports, and referred to by leasing representatives.
The Posted Rent is typically made up of a budgeted tenant improvement allowance, landlord's work, leasing fees, and the landlord's effective rent. Without knowing what the $18.00 Net number is based on, relative to other competitive buildings, Cooper can only guess what the Fair Market Rent is for 111 ½ Bank Street.
Misconception # 2 – Fair Market Rent is based on the last deal in the building
Tenant A, the national association, is approaching the expiry of their lease. In addition to prepping for an annual conference, working with a demanding board of directors, and a never-ending 'to-do list', CEO Murray has to negotiate the lease renewal.
The landlord has presented Murray with a renewal at the same rate that the vacant space is being marketed for – $18.00 Net for a five-year term. However, there is no mention of a leasehold improvement allowance in the proposal for Murray.
Tenant B, the accounting firm, has 29 months remaining on their lease – they renewed their lease six months ago for a three-year term. Murray (Tenant A) knows that the accounting firm's Managing Partner, Maclaren, recently renewed their lease.
Maclaren shares with Murray that her firm renewed its lease for an average Net Rent of $17.00 per sq. ft., with a $10.00 per sq. ft. allowance (to 'refresh' their space).
What Maclaren doesn't share with Murray is that her firm's lease term was only three years (so the landlord's effective rent is lower than it would be on a five-year lease) and that her firm's parking spaces are included in their rent.
Although Murray assumes that he has done his due diligence, he still doesn't know all the factors that may influence the rent. The point is this – you cannot know what the Fair Market Rent is by basing it on the latest deal in the building unless you know every single term of that lease.
Misconception # 3 – Fair Market Rent is static
Now armed with the knowledge of Maclaren's lease renewal, the Posted Rent for the building, and a quarterly market report of the average asking rent in the area, Murray enters renewal negotiations with the landlord.
Murray is an experienced negotiator and knows he needs to anchor the terms of the negotiation with a firm but reasonable opening position. He counters the landlord's original proposal of $18.00 Net for a five-year term with a proposal of $15.00 Net for five years – with the landlord re-painting the suite.
These terms seem reasonable to Murray, but the landlord responds with the terms prosed originally, apologizes, and says that there is no room for negotiation.
Murray doesn't think this is fair, based on the information he has gathered. He decides that the landlord needs some time to think it through. So, Murray informs the landlord that he will have to review his options, because after all – the terms he has proposed are fair.
Right?
What Murray doesn't realize is that tech CEO Cooper is finalizing his lease for the remaining vacant pocket of space – this means that 111 ½ Bank Street will be 100% occupied.
To complicate matters further, Murray's landlord has been following market leasing activity and knows there are very few options for a 5,000 sq. ft. tenant in comparable properties. The landlord knows it will take considerable time and effort to generate a legitimate competitive option.
To Murray's landlord, this means rent is going up, and the terms he has offered to Murray are justifiable.
Always remember – leasing market conditions can change rapidly, so rent and business terms are never static.
Have a question about fair market rent? Email me at jeff.daniels@royallepagecommercial.com