---
After spending a few hours reading a lease, like most people, you're crossed-eyed or asleep before you hit the list of 'Rules and Regulations'.
The rules and regulations in a lease describe important operational aspects of a building like business hours, trash removal, cleaning, noise control, etc. They're in leases to preserve the quality of a work environment and image of a building.
You can usually find them in Ottawa leases at the back of the document, behind the signature page, and tucked into one of the additional 'schedules' or 'exhibits'.
Not paying attention to the rules and regulations can be a mistake if they end up negatively impacting the use of your space and operation of your business.
To help you avoid potential issues, I thought I would provide a list of rules and regulations that are common sources of conflict between landlords and tenants in Ottawa.
Bicycles
Ottawa is a bicycle-friendly City – or at least we are trying to be. If you have an owner of an expensive bike in your office, they probably don't like to leave it outdoors in fear of having it stolen or damaged from exposure to Ottawa weather.
The problem is bicycles take up a significant amount of space in elevators and stairwells, and wet or muddy bikes can make a mess in lobbies, corridors, and your suite. Don't assume your Landlord will consent to you or your team bringing bikes into the building in the absence of a designated bike storage area.
Space Heaters and Fans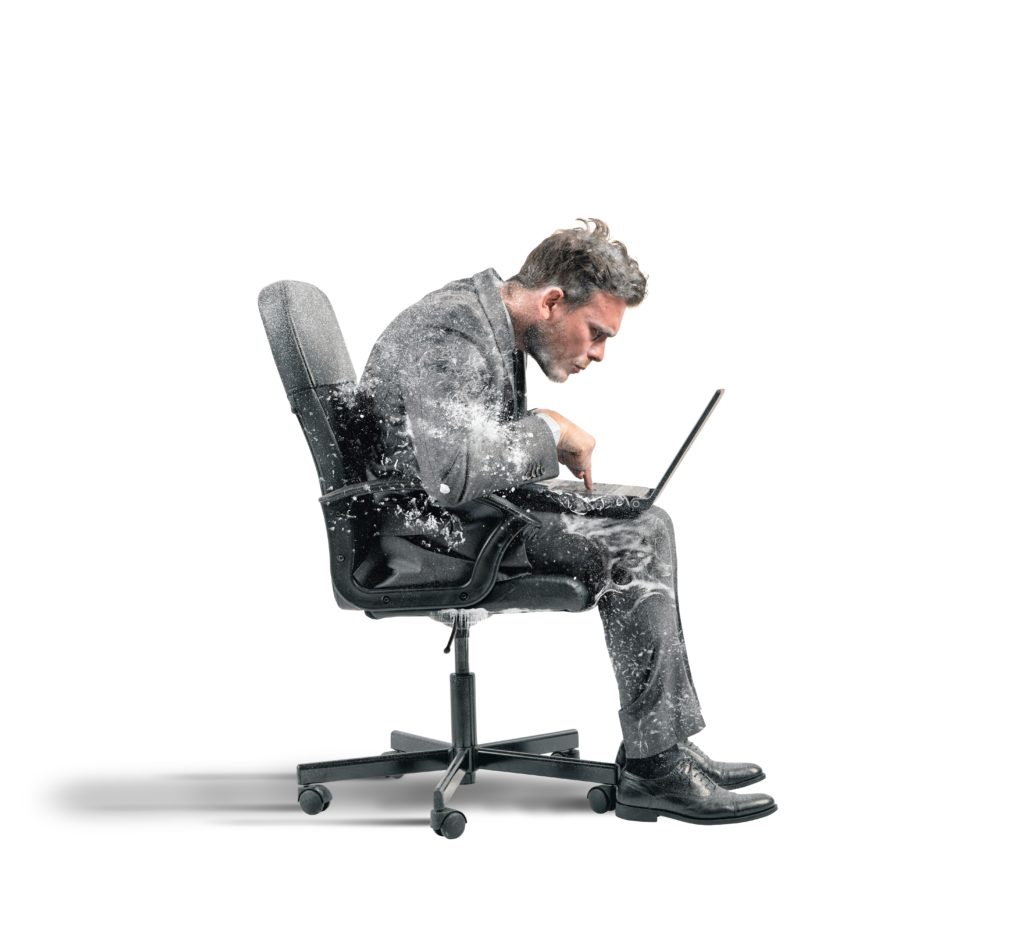 Even employees in the newest state-of-the-art buildings complain about being too hot or too cold. I'm confident that there are some 'thermally challenged' people in your office.
It's not uncommon to see a small space heater or fan on the floor of the office, but their use is often prohibited for fire safety reasons, the air balancing issues they can cause, and the added electricity they consume.
Window Coverings or Treatments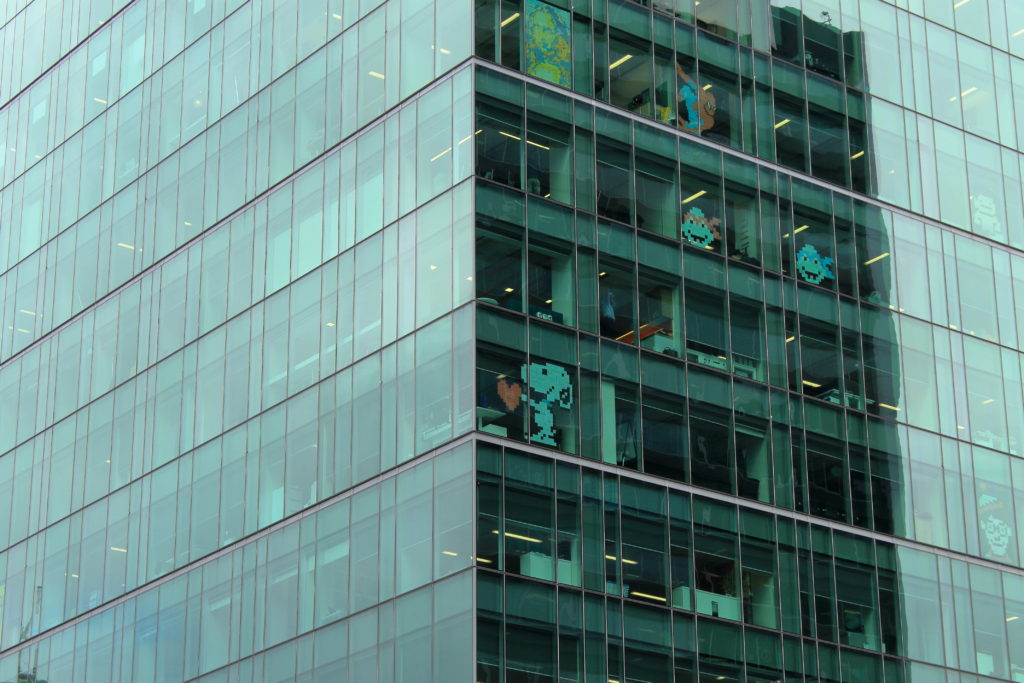 Eye-catching, colourful roller shades may add to the character of your office space, but if every tenant in the building has different colour window coverings, a building can start to look like a Christmas Tree…and not in a good way.  The same goes for window films and post-it-note 'window art' (see Snoopy, Ninja Turtles, and Waldo above).
Signs
The windows of your premises may offer great signage exposure, but don't assume that you can put a sign (or anything for that matter) in a window or on the windowsill.
Deliveries
All office tenants receive packages, but there are times when courier traffic can be disruptive to other tenants in your building. As such, your landlord may have the right to restrict deliveries to your premises if the traffic generated is a nuisance.
Elevator use
When an elevator is on service, it can be an inconvenience to other tenants, so they're usually rules and regulations in place that control elevator use.
If you're planning a move, or you're renovating your suite, be sure to review the rules and regulations concerning elevator use. You'll likely need to contact the landlord/building manager to coordinate the use of an elevator.
Know the Rules and Regulations ASAP
If you're looking at space make sure you understand if the Buildings' rules and regulations will impact the operation of your business. If there are potential conflicts, address them as soon as possible in your conversations with the listing broker/landlord. You may have an opportunity to get a waiver permitting non-compliance with a certain rule or regulation.
Influencing Rules and Regulations
Keep in mind, your ability to negotiate the rules and regulations of a lease is a function of your "influence" (i.e. the size of your space relative to the size of a building). You are going to have far more influence if you occupy 50% of a building than you will if you occupy 5% of a building.
Do you have questions about a building's rules and regulations? Email me at jeff.daniels@royallepagecommercial.com.